Big Springs Plumbing, Heating & Air Conditioning is a locally owned and operated business that has served Airdrie, Alberta and surrounding areas since 1980.
We have been providing plumbing and heating services to private homes and commercial properties for 40 years and we are a full service company specializing in residential and commercial repairs, renovations, and new installations.
From its origin, Big Springs has consistently been family owned and operated. It began as a small home based business in 1980 with one Owner/Operator, Gus Gauthier, primarily servicing small town Airdrie. It wasn't until the mid-90's that Gus's oldest sons started to work for the company. All four of Gus's sons obtained their plumbing and gas tickets while working for the family business. The turn of the millennium brought on board the two youngest sons, Matt and Mike, who currently own and operate the company. The business now operates from an office in southeast Airdrie and has a staff of twelve dedicated employees who live in or around the Airdrie area.
Our highly-trained staff are committed to superior customer service and exceptional workmanship. At Big Springs we have found that by assisting clients with their plumbing and heating needs, no matter how large or small, we have been rewarded with a high level of customer satisfaction and loyalty.
Big Springs is very proud to be part of Airdrie's community and we continue to reciprocate the support that we have received for so many years from all of our loyal customers and businesses. Big Springs Big Community was recently launched as an avenue to give back to the community that we live in, work in, and raise our families in. Please visit the Big Springs Big Community tab for more information.
We take pride in the long-standing relationships that we have built in our community over the past 40 years and the amazing people that we have met along the way.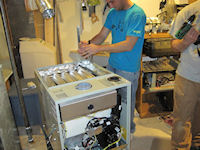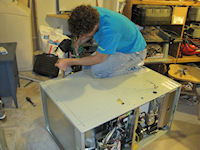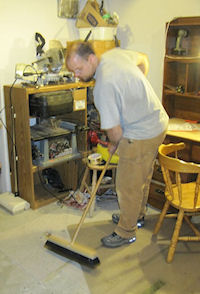 Call us today for a free written quote:
403-948-6905